Carpo - Cosmetic inspection of syringes
The Carpo inspection system has been designed to inline inspect the cosmetic quality level of syringes, typically after the annealing oven. On a limited footprint,  5 cameras are used for the different areas of interest:
Straight body
Tip (cone)
Shoulder
Flange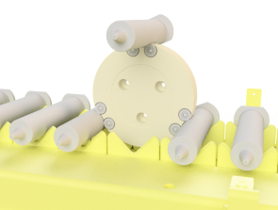 Rotowheel
Way of working
Rotowheel  The syringes are presented to the cameras using a rotowheel taking the syringe out of the conveyor and positioning the syringes accurately. A drive wheel turns the syringes quickly to have a perfect view from all sides. After the inspection, the rotowheel places the syringe back on to the conveyor.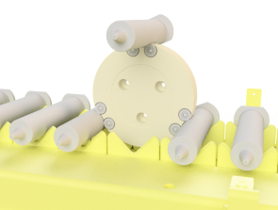 Rotowheel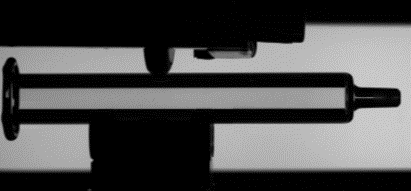 Side view inspection
Inspection  During the rotation of the syringe, several cameras are used, each of them with a specific aera of interest. After the inspection is completed, the results of the inspection are processed in the V-Center system control. Together with data of optional other inspection systems, a trigger a signal to the reject unit is generated if the syringe is not accepted with reference to the limits set.
Interested to find out how the Carpo can help you improve your inspection capability? Get in touch via the contact form or call us at +31 (0)40 255 06 07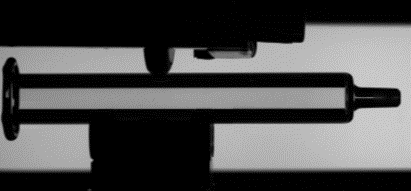 Side view inspection
Download the Carpo – Cosmetic inspection of syringes