Dear Reader,
The holiday season and the end of 2019 is nearly here. The entire Vimec team would like to take this opportunity to thank you for your trust and pleasant cooperation. We look forward to working with you on your inspection needs in the new year. We wish you, your family and friends a Merry Christmas and a happy and healthy 2020!
We would like to close 2019 by sharing three technological developments with you. First of all, we have a brand new inspection system to measure the presence of stress in glass. We have developed a new Telesto inspection system dedicated for the inner diameter inspection on both sides of the cartridge. Finally, the Prospero hot-end ampule inspection system now includes burner control feedback. 
Kind regards,
Management Vimec Applied Vision Technology
---
INSPECTION NEWS
---
Stress in Glass
Residual stress in pharmaceutical glass packaging increases the risk of delamination and breaking. To remove the stress and reduce the risk, the glass goes through an annealing process in a lehr oven. To continuously monitor if the stress is removed from the glass, Vimec developed  in-line inspection capabilities to detect residual stress in pharmaceutical packaging glass. Check out the link to see how this works.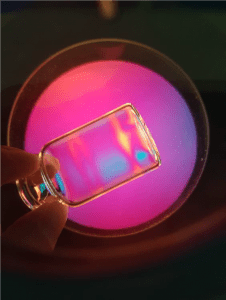 ---
Cartridge Inspection: the Telesto 3.9.0
The Telesto inspection is used to measure the inner diameters of vials and cartridges. For cartridges it is important to measure both the inner diameter of the mouth and the bottom. Measuring both the inner diameter of the mouth and the bottom would previously require two separate systems. This takes up more space on the production line and additional set-up time which you do not want.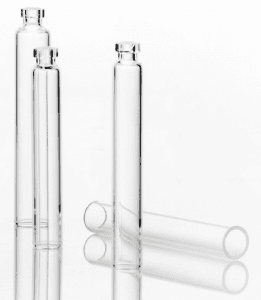 With the new, innovative Telesto 3.9.0, Vimec combines both the inner diameter of the mouth and the bottom into one system. Taking up less space on the production line and requiring fewer adjustments than before. Interested? Find more details on our website via the link below.
---
Hot-end Ampoule Inspection: Prospero with burner control
The Prospero is installed in the forming carousel to get the earliest possible feedback on the outer dimensions of the ampoules. The dimensions attained by the Prospero can now be used to adjust the forming process. This is done through real time burner-control. For more information and specifications on the Prospero click the link below.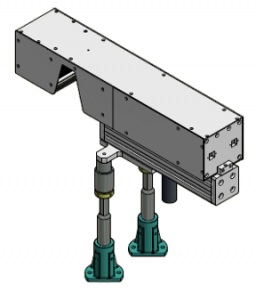 ---
Share this article: