Since the beginning of this year, the world has encountered a situation that we have never experienced before.
It affected all of us, still does and will do probably for the longer term. It exposes the importance of our health, medical care and a high quality pharmaceutical industry to support it.
 
For more than 25 years, Vimec Applied Vision Technology contributes to this quality standard. Our automated inspection- and data monitoring systems are highly appreciated globally and we are very proud to be a key partner in today's operations and future developments.
 
Syringes quality inspection
In this newsletter we take a closer look at the dimensional and cosmetic inspection of syringes and needles. Although some of these inspections are generic for pharmaceutical glass, we also see some very typical ones that are only possible with a well thought-out setup and higher level image processing.
 
Please have a look at these systems, if any question rise do not hesitate contacting us

Kind regards,
Management Vimec Applied Vision Technology
---
INSPECTION NEWS
---
The Cressida dimensional syringe inspection  
The Cressida system is doing inline dimensional inspection of syringes, typically before the annealing oven. Apart from standard dimensions inspection like lengths, diameters, radii it inspects dimensions like flange curvatures and drilling heights, too.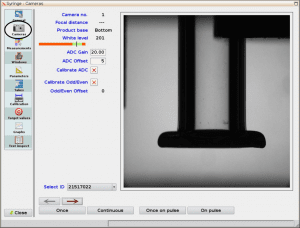 ---
The Carpo cosmetic syringe inspection  
The Carpo inspection system has been designed to inline inspect the cosmetic quality level of syringes, typically after the annealing oven. On a limited footprint,  5 cameras are used for the different areas of interest:
Straight body
Tip (cone)
Shoulder
Flange
And to check all kind of possible defects like scratches, airlines, cracks, bubbles, chips, glass particles, knots, etc.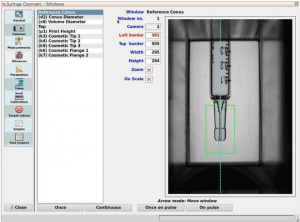 ---
The Phoebe needle and cone inspection  
The Phoebe inspection system has been designed to inline check the dimensions of the needle, cone and some values of the flange. Amongst a lot of other inspections, typical ones are:
Needle hook inspections
Rotation checks
Flange height checks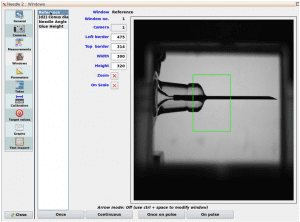 ---
Share this article: