Stress in Glass – Inline real-time inspection of residual stress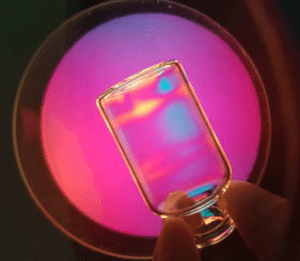 Vimec has developed an in-line inspection system to detect and measure residual stress in
borosilicate containers after the oven.
The stress in glass detection can be delivered as a standalone system or can be
combined with other (cosmetic) Vimec inspection systems and in some cases can even be added to existing Vimec inspection systems.
Download the leaflet or get in touch with us for more information on the residual stress inspection.
Download the Stress in Glass leaflet